To remake or not to remake? That is the question. - Tetsuya "Shakespeare" Nomura
Apart from the provocative quote of amethyst memory, the question, indeed the problem, is just that.
By now remake / remastered / reboot / requalcosaacaso they are the order of the day (not only in the videogame world, but also in the cinema world for example), indeed we could say that it is the real hot trend of recent years.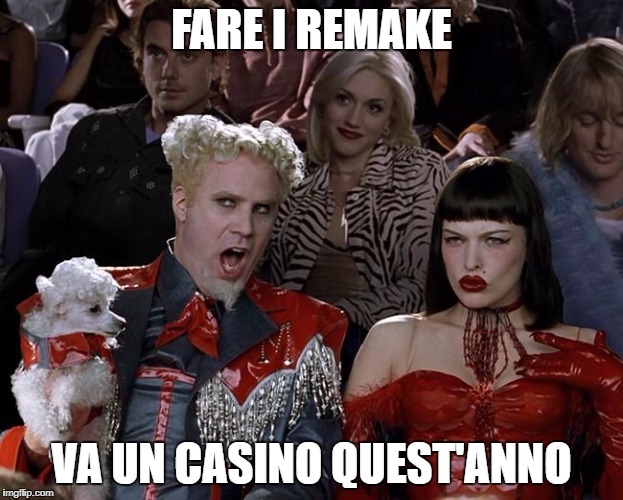 Obviously a great home like the Square Enix she did not miss the chance to replenish the coffers by pulling out revised versions of some of her past titles (some final Fantasy, various Kingdom Hearts 1,5 - 2,8 - all we need is pigreco), but all the fans looked forward to IL REMAKE di Final Fantasy VII more than anything else (I actually still expect the VI, but as long as there is life there is hope).
Let's say that Final Fantasy VII in the history of the video game was a keystone that completely changed the way he saw them Japanese RPGs even in the West.
The success he had when he came up PS1 it was such a thing to make this genus dominant from then on in North America and Europe, which usually considered this kind of niche game games for a few fans.
We have been deceived a couple of times already about the possible remake of Final Fantasy VII (first, when to promote the computing power of the PS3, a technical demo was released that made the fans crazy).
Luckily the Square Enix has finally decided to do things for good and we all know that by now Final Fantasy VII is in the process of being "remake" to PS4, but given the biblical times of programmers (someone said Kingdom Hearts 3?) people are scared that this title can only see the light when they enjoy retirement (for the lucky ones who will come to us).
Just in these days was given a launch window for Kingdom Hearts 3 (speaking of a vague 2018 that may mean the 31 December as much as we know), but good Nomura gives us today words of joy and joy.
In fact it seems that the realization of Final Fantasy VII in many parts, especially in cutscene, later than KH3, hoping for the final release date (currently unknown yet secured by 2020).
In addition, development seems to be moving towards an internal team of the Square Enix (moreover, it is better that the master's hand is firm and vigilant on the title that could make them become more disgustingly rich than they already are).
That said, more information will not be there for quite a while, so Nomura he pulled us a good stone to keep us good, but then he not only hid his hand but all his arm.
And meanwhile here the hype goes up….