Many of you have always wondered what to do with them Nintendo Gold Points accumulated so far (for those who do not know it, are points you pick up with the purchase of digital / physical games since late March last year).
Well, now they will have a real use as that Nintendo added a couple of new rewards to be redeemed, including some real games.
Of course the offer will not allow you to buy Fire Emblem o Pokemon, but you can choose from some indie landscape titles for UDITE UDITE, Wii U (do any of you still use it?) and for 3DS.
The complete list of the latest rewards can be found on the website of the My Nintendo reward.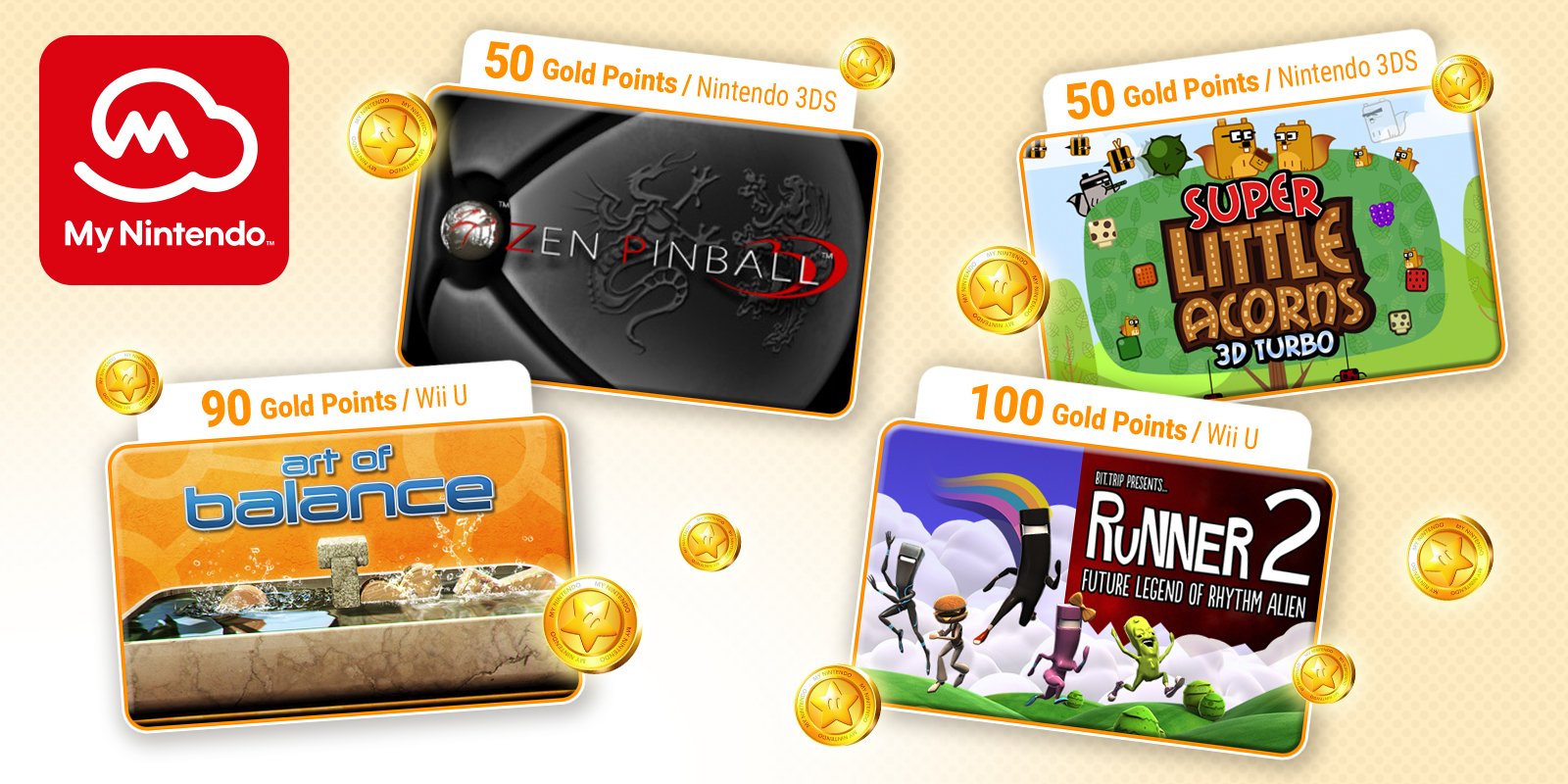 Unfortunately, in addition to the small amount of titles (which cost him to put something more tasty, even very dated ???), there are currently no rewards available for switch, which, of course, has made, and not least, some users of My Nintendo. The biggest problem is due to the fact that i Gold Points di My Nintendo have a expiration date then users of switch, or why they do not have one 3Ds / Wii U, or simply because they do not want to spend their sweaty points on consoles that they may not use anymore (especially Wii U), are worried that they can not use it before there is a chance to redeem something decent for them as well.
To complete the omelette there is no new reward for the Platinum Points.
It would be nice that Nintendo he did not go with the blinkers in his marketing management but occasionally listened to his fans' requests (and complaints), since love for the Big N it's always so much, but it pulls and pulls, the rope sooner or later breaks.
So what if I did not ...
"Ahi, Ahi, Ahi, Nintendo ..."