You are the true superfan of the series Assassin's Creed? Do you need a couple of new headphones? Great, the UK's Ubisoft store has sold a wonderful wireless headset of the UK Focal with radius of up to 15 meters, battery life of 20 hours, frequency response from 15Hz to 22kHz and rightly with the Assassin's Creed logo. Now, load 60.000 dollars on your Postepay and run to buy them!
No, I'm not wrong, the headphones you can see just below are the Assassin's Creed Origins Utopia by Tournaire, crafted artisanally through the joint efforts of an artist 3D and a goldsmith who have "worked together for several months." These real works of art are made exclusively in France and will have an average weight of 150 grams of gold 18k per set and will be sold only ten specimens.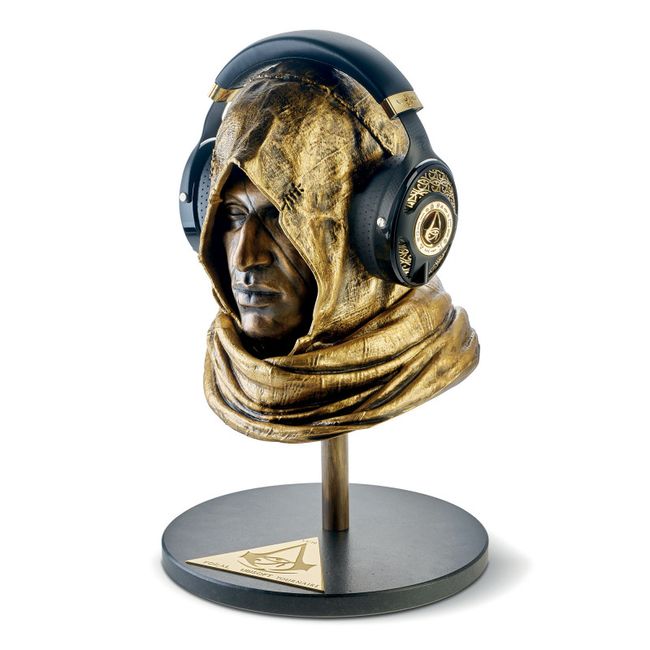 Impedance? Sensitivity? Driver Type? What are they doing when you have the chance to spend so much money! These headphones are made for those who do not know half-measures and just for real fans! Admit it, you're already roaming for them!