The F1 fan Tim Binnion he attended the Shanghai Grand Prix last month and, like most people lucky enough to see a person race, he took a lot of pictures. The fact is that, between a sea of ​​Reflex and iPhone, he brought his own Game Boy Camera.
Having grown up without the pleasure of Nintendo portable games, Tim bought himself a Game Boy Color, complete with Game Boy Camera, last Christmas and immediately started to work.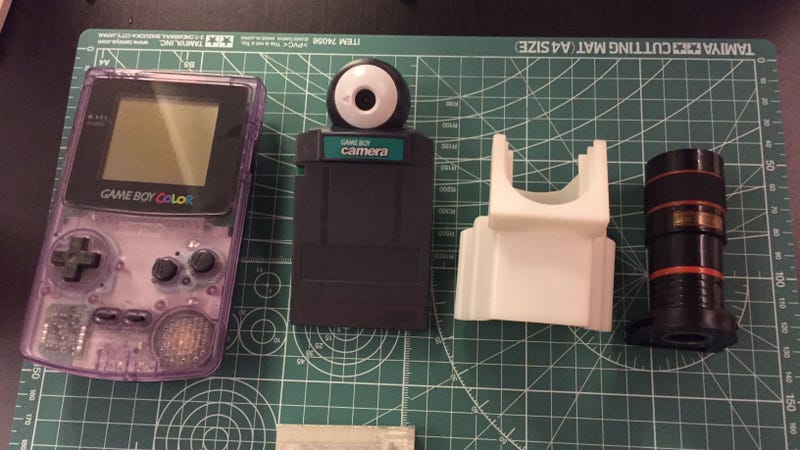 With the Grand Prix coming up he thought it would be fun to take pictures with this object. He then purchased a smartphone lens, 3D printed a bracket to keep it on the Game Boy and a personalized key that allowed him to download images taken with the camera (his internal memory could only contain 30 photos) on a SD card.
The Game Boy's video camera is of poor quality and totally unsuitable to take pictures of cars moving at dizzying speeds but Tim was lucky enough to sit at the exit of a hairpin, which means he was right in front of the cars in the when they slowed down.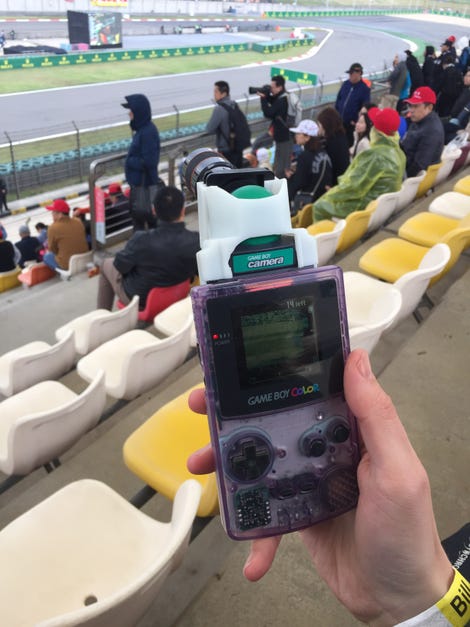 Their low speed, combined with the clip-on lens, made it possible to shoot some surprisingly decent photos of the race. Take a look immediately below.