In the last two weeks a real one has been born Bowsette-mania and if you do not know what we are talking about, you live right outside the world!
By now the character is present everywhere and when, but above all it has already been the subject of modding in the last days
The last title in order of time (but perhaps first as important on Nintendo Switch) on which Bowsette appeared is Zelda: Breath of the Wild, after having already seen it appear on Mario 64 e New Super Mario Bros. for Wii.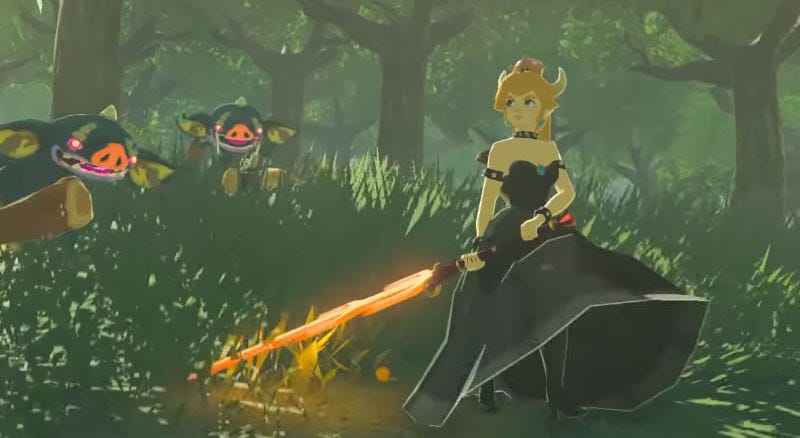 The work is about Lynard Killer, which gives us one Bowsette in place of Link in the home masterpiece Nintendo.
To be noted as Lynard Killer went even beyond simple modding, since he also worked on the physics of clothes for a final result that is truly amazing (maybe at home Nintendo they could take a little thought to take it directly).
Unfortunately, the mod is not yet downloadable, as the work is not completed but you can see a video demonstration below.