We all have in our eyes the magic moment in which Keanu Reeves took the stage of the conference Microsoft and the audience went into raptures. At that moment a person from the audience shouted the words "You're breathtaking", Which in Italian we can render as"You are breathtaking", But Keanu amazed everyone by turning to the same guy in the same words.
The moment has become viral and hundreds of memes and videos have started to appear on the net. CD Project Red wanted to thank the boy who started all this media bustle with the promise to give him a Collector's Edition of cyberpunk 2077 after tracing it up Twitter. Anyone of us would have practically gone mad with joy, but the boy in question, Peter Sark, youtuber very focused on the XBox scene, he took the ball to "raise the stakes".
That would be awesome, but how about donating to Go-Kart through @GamersOutreach to a Children's Hospital instead? That would be #Breathtaking

- Peter "Breathtaking" Sark? #XboxFanFest (@petertheleader) June 10, 2019
Instead of receiving the Collector's Edition of cyberpunk 2077 asked the boys about CD Project Red to donate through Gamers Outreach a location go Kart to a pediatric hospital and maybe to put up for sale on Ebay the Collector intended for him (perhaps with a beautiful signature by Keanu Reeves, just to increase its value) to donate the proceeds to charity.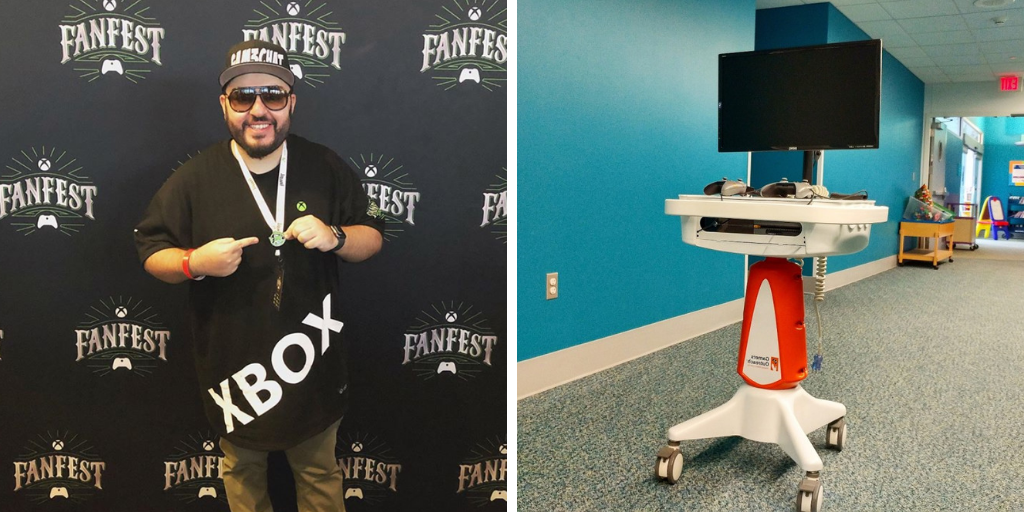 CD Project Red he obviously adhered to Sark's proposal to donate the post go Kart, also because to refuse would have been a sensational own goal given the public request through Twitter.
Congratulations to Peter Sark for the truly splendid gesture, reminding us that we ourselves must do everything to create a better world.
YOU'RE BREATHTAKING!