In the last few hours N is unveiling many new ones details the much anticipated The Last Of Us Part II, outgoing the 21 2020 February, and the latest news concern the mode multiplayer of the game, which unlike what was done in the first chapter, will be absent in this sequel.
Despite the focus of The Last Of Us is obviously the experience in single, the online mode Factions of the first title he was quite successful at the time, so much so as to suggest a discounted return of the aforementioned modality even in the sequel, but which according to the development team will not happen, or at least not immediately.
As you can read from the statement published by N, the team's efforts were all focused on the single-title campaign, which looks like the most ambitious project ever made by the developers.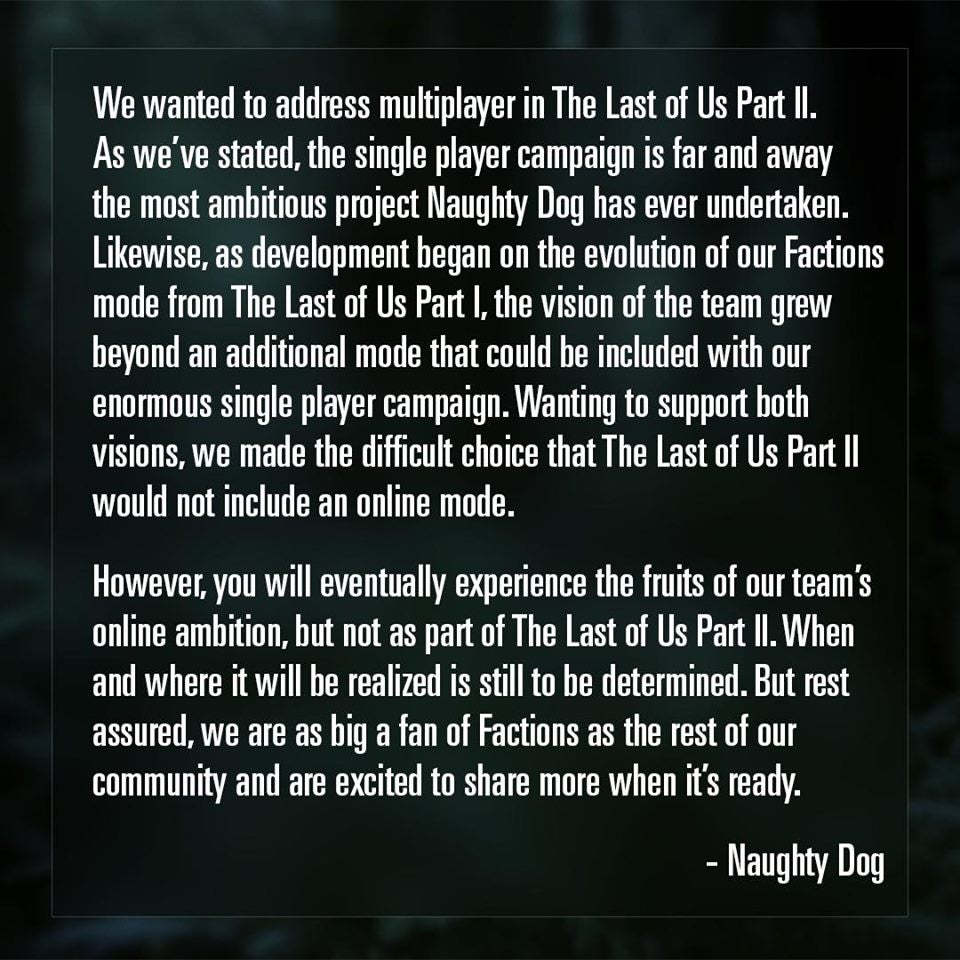 However, this does not exclude that one online mode may be published in the future, as reported by the declaration itself, perhaps in the form of a free DLC or a real one s of the main series.