From the first moment I read the description of the experience that A Long Way Down he wanted to provide, a punch of nostalgia hit me straight in the mouth of the stomach Rogue-like based on building a mazzo di carte, with turn-based combat "An adventure. With cards. Turn-based combat.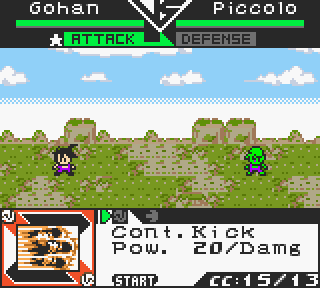 Dragon Ball Z Legendary Super Warriors: who remembers this game for GameBoy Color? Only me probably, but as a child I lost hours, also because it wasn't easy. So, full of memories, I threw myself into A Long Way Down. The game is made by a French house, Seenapsis games, and it must be said that it is still only available in early access, although very close to a final version.
History
The plot of the game, absolutely secondary, is simple. The protagonist, Sat, is dead and must cross the afterlife to save his soul. He is led by a deity of death and opposed by a cruel Dungeon Master. During his adventure he meets other lost souls who help him on his way.
How to play?
The gameplay of A Long Way Down is divided into two parts: The Maze and fighting. In the first, we have to build our way through a dungeon, placing and changing boxes. In this phase we can thus decide whether to go straight to our goal, explore the dungeon in search of equipment or build barriers against monsters that try to attack us. The evil one thinks about making the operations more complex Dungeon master, who steals our boxes by using them against us. Once we reach the monsters, we are forced to fight, and here the cards come into play: our protagonist and the various friends he finds on his way, have a deck of cards that allows them to launch attacks and spells of various types. Combat is turn-based with an action point system. Weaker cards use fewer points, stronger cards may even take an entire turn to play.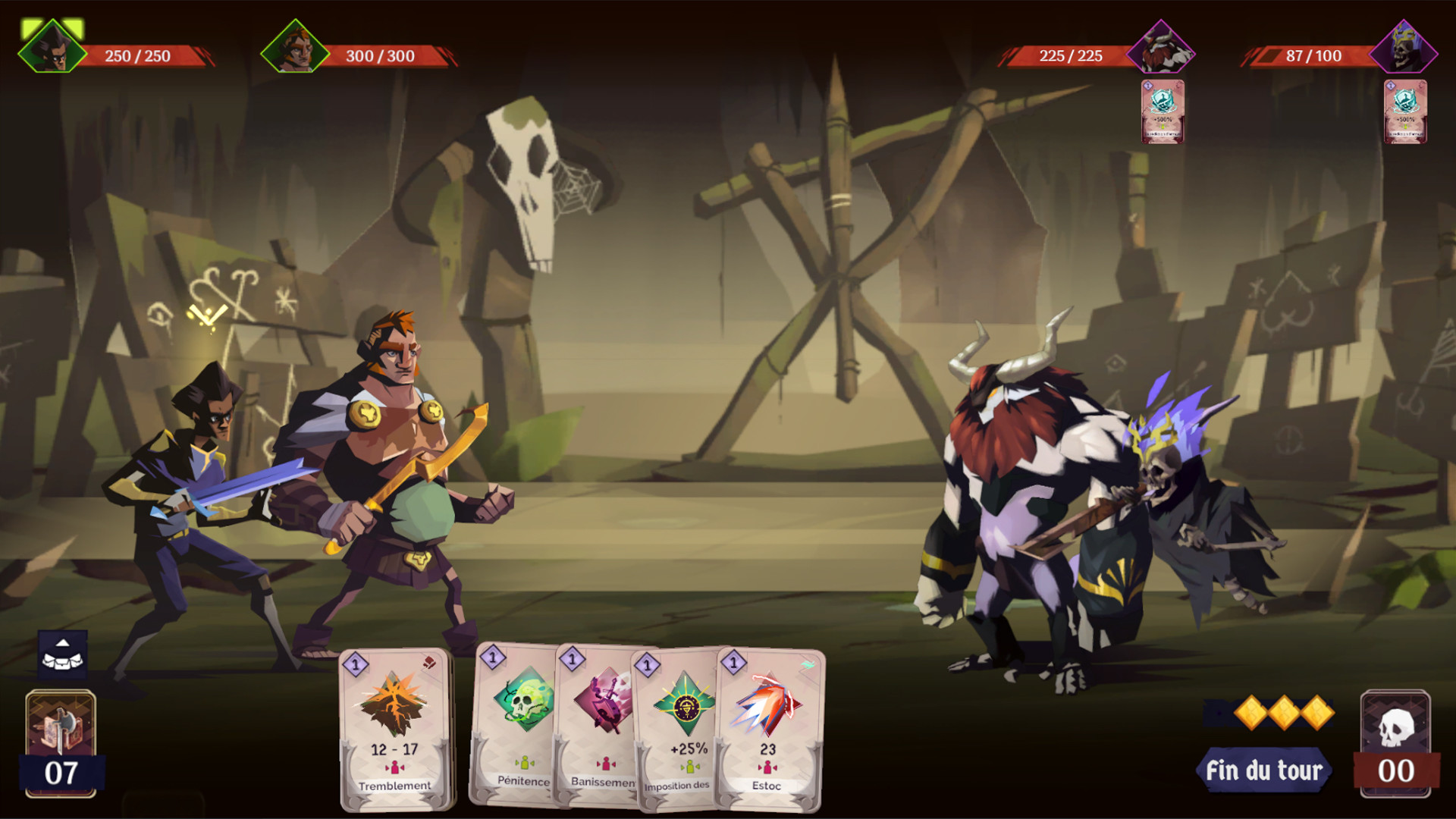 This gameplay skeleton is enriched with a classic elemental system, which assigns to most of the cards a different element (water, earth, air, electricity, fire) that interacts with the opponents but also with our equipment. Both cards and weapons and armor can be upgraded via the Powder, that we get by defeating monsters. Losing is very easy in all phases of the game. In combat, of course, it is enough to finish one's life points, while in the Labyrinth one, finishing the squares is equivalent to a defeat. Being a Rogue like you can't save at mid-level, and defeat therefore means starting the entire dungeon again.
Good idea, less realization
Initially, during the tutorial and the first level, I thought all this depth of gameplay was excessive. The main character's weapons and cards seemed strong enough to ignore the entire upgrade and element system. I was very wrong: already the second level, Marinette's Wallow, proved difficult even in the clashes with the most common enemies. I was forced to think strategically both in the strengthening phase between the matches and in the maze phase. It took several attempts to get to the bottom, and the learning curve was not at all forgiving. From the second level, however, the game it also starts to get frustrating. The stage of the maze is repetitive, punishes excessively even the slightest inattention in placing the boxes and often forces you to give up because of the impossibility of continuing.
The game is stingy with prizes in case of defeat, which makes it difficult to explore the depth of gameplay. Replaying the dungeons is not fun, and therefore farming also becomes a nuisance.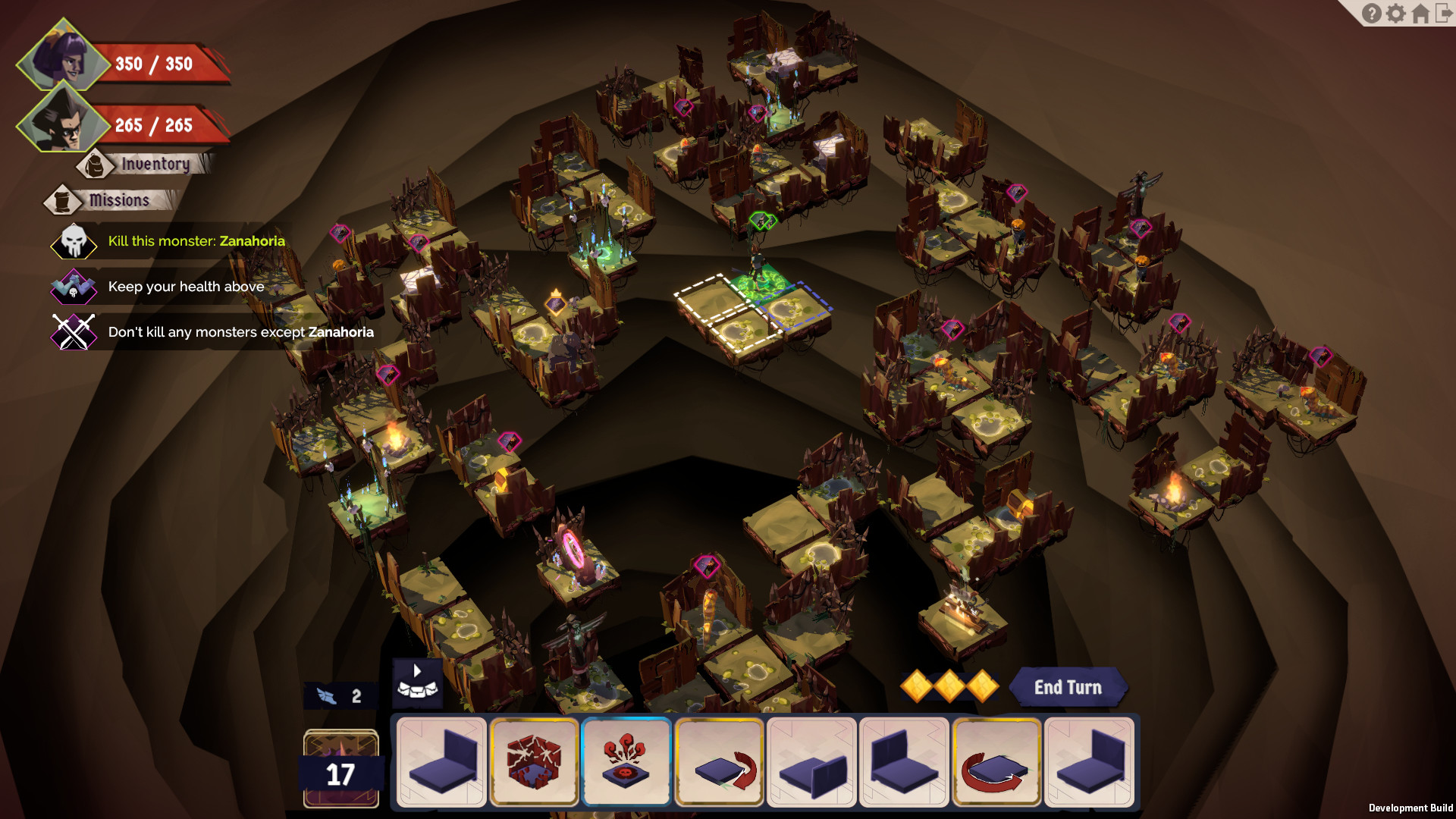 From a technical point of view, the graphics do not particularly meet my tastes, but it is not even definable ugly. It's a 2D style with dark tones, the characters are angular and certainly recognizable. There are also some typical imperfections of an early access game, like the imprecise positioning of the lines of dialogue that end up being covered by the avatars of the characters who speak. A not insurmountable nuisance, which will certainly be corrected shortly.
A long way down is surely still an incomplete game. It starts from potentially funny and also innovative premises from certain points of view. Building your own way instead of "suffering" a dungeon is a good idea, and the cards allow for deep and multifaceted gameplay. But at the moment little has been built on these premises: the game soon ends up being repetitive and does not stimulate the player to explore its possibilities. We are very far from the peaks reached by the game that the developers have indicated as inspiration, Darkest Dungeon.
In short, nostalgia deceived me once again. I still wanted to experience the fun mixed with frustration that Dragon Ball Z Legendary Super Warriors could create, but I was quite disappointed. Now sorry, I have to go blow a Game Boy cartridge.