All closed in the house in this period, everyone is evaluating how best to waste our time. Italy has stopped due to viruses and we must find something to look at. What do we do? Fifteenth rewatch of all EIGHT Scrubs seasons? Harry Potter Marathon? Let's dust off the video recorder and shoot the first season of the Pokémon cartoon and then cry in a corner when we realize that it aired a quarter of a century ago?
Or maybe we could find it something new to watch? Yes, because it may seem incredible, but I swear that between the folds of the endless schedule that streaming sites throw at us every day, they hide pearls of which many still ignore the splendor.
And then get advice from someone who rather than finishing Breaking Bad (I swear, sooner or later I will finish it. Maybe.) Has spent the last few years sifting the internet in search of hidden masterpieces.
A note before we start. Having gone under the radar, some of these series were cut short earlier than expected.
In strictly alphabetical order:
Let's start from the souls, let's start from ACCA. I think I'm the only one who has ever seen this stuff. And I'm not surprised, the premises are certainly not among the most exciting.
"The kingdom of Dowa, divided into 13 provinces, is celebrating the sovereign's 99th birthday in a period of unprecedented political stability. These 13 provinces have an autonomous government, while all bodies related to citizens' daily life are controlled by an independent organization called ACCA. Within ACCA, Jean Otis is a deputy foreman who takes care of inspections in the various branches. "

Are you still awake? Well. Because I swear that despite the boredom that transpires from every single letter of this short summary, this anime hides one dense plot of intrigue. ACCA manages without magic, superpowers or even fighting, to carry on the story with disarming ease. The characters are immediately nice, drawings and animations are excellent as per tradition of the Madhouse studio also theme song is gorgeous. There are only 12 episodes and I can assure you that once finished you will want more. If you want a show without too many pretensions but still very interesting, ACCA is for you.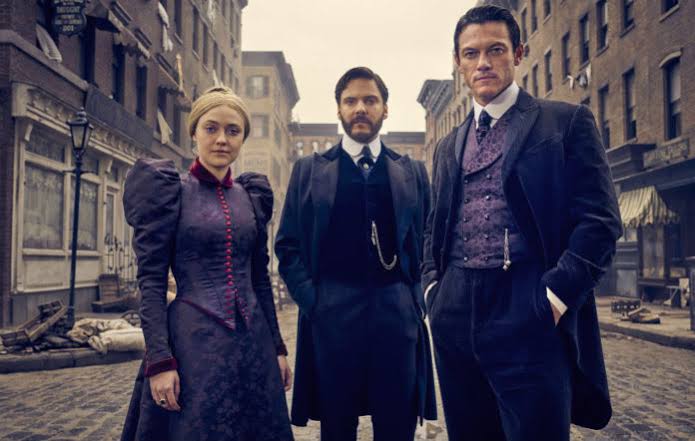 I tell you, there will be quartered kids in this series. Haven't you run away yet? Perfect. Why will it take a little stomach to see the Alienist. Or you can always make pussy and cover your eyes at the first splash of blood. Like I did.
The Alienist is one crime series set in late 800th century New York. The protagonist, Dr. Laszlo Kreizle, is one psychoanalyst (or alienist, as they were called at the time in the USA), committed to collaborating with the police to unravel the mystery of a series of particularly heinous murders. The characters are all beautifully written, from the protagonists to the secondary ones; with their charisma they drag the whole series, also helped by a scenography and gods simply perfect costumes. Two seasons, episodes of an hour each, and a lot of bitterness because the space for the third was all there.
Shinichirō Watanabe did it, that of Cowboy Bebop.
Ah, do you also want more reasons to watch it?
Eh okay. I know that a cartoon featuring two young musicians may not seem the best of the bases from which to start, but for Carole and Tuesday the "Don't judge a work by the cover" applies. Even if the story is simple and perhaps already seen, a music-based show must excel only in music. And Carole and Tuesday includes some of the most beautiful songs ever heard in an anime. The futuristic setting smells of Cowboy Bebop enough to make you pass over the not very intricate (but still sufficient) plot. 24 episodes that will pass without even realizing it, 20 songs that will remain in your head for a long time.

Let's stick to music with a show whose only fault was going out in the same period as Stranger Things.
Anno 1977, the Bronx is on fire, but from its ashes one of the most influential subcultures of the last decades is emerging. The Get Down takes you into the world where hip-hop was born, following Zeke's rise to fame, accompanied by the Get Down Brothers. A very classic "Zero to hero" able to involve anyone, with good subplots and a setting a half between past and present, made perfectly. A season divided into two, twelve episodes in all, but it deserved many more.
Yes, this series really exists, it's not just an advertisement on Twitch. And it is exceptional.
50s, New York, after being left by her husband, Midge Maisel finds herself in a dressing gown on the stage of an Open Mic bar. Catapulted into the world of stand-up comedy from a hangover, Midge moves between the difficulties of being a woman and a comedian in the 50s. An overwhelming, funny and beautifully acted series, to be strictly watched in the original language, with costumes beyond imaginable. Did they all really dress so well in the 50s? Because in this case I require a law that obliges us all to dress like this.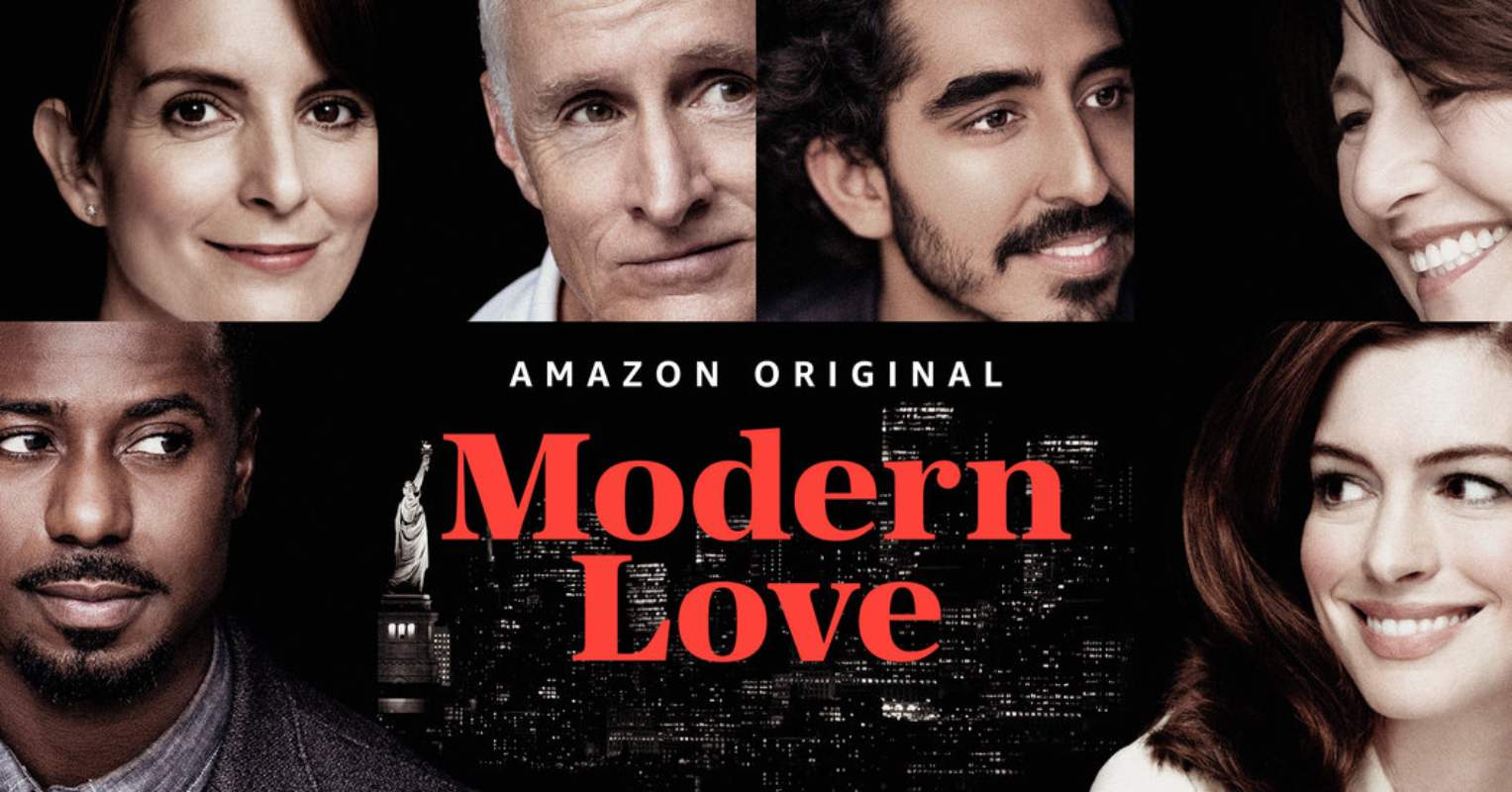 Yes, you got it right. I am really recommending you a TV series based on the mail of the heart of the New York Times.
Perhaps it is precisely because of the verisimilitude of the stories that this series presents to make it so beautiful. The relationships between the characters are rendered beautifully, the "modern", unconventional love stories avoid the "already seen" effect. If you are not convinced, go, watch the first episode and after realizing that the huge eyes of Cristin Milioti can peer into your soul even through the PC screen, come back. Done? Don't worry, I know you are not really crying. Of course those onions had to be sliced ​​by someone.
Handkerchief?
A classic music series? Boredom, skip. Wait a minute, and if I told you it is based on a book entitled: Mozart in the Jungle: Sex, Drugs, and Classical Music? More interested now? Ah, but take a look.
Based on the biography of Blair Tindall, oboist of the New York Philharmonic, Mozart in the Jungle is a series that I ended up watching when there was still nothing on Amazon Prime Video. The story revolves around Rodrigo de Souza, a young and talented conductor who has just arrived at the New York Philharmonic, and the impact that his extravagant personality has on the private and professional lives of musicians.
8. OZ (NowTV)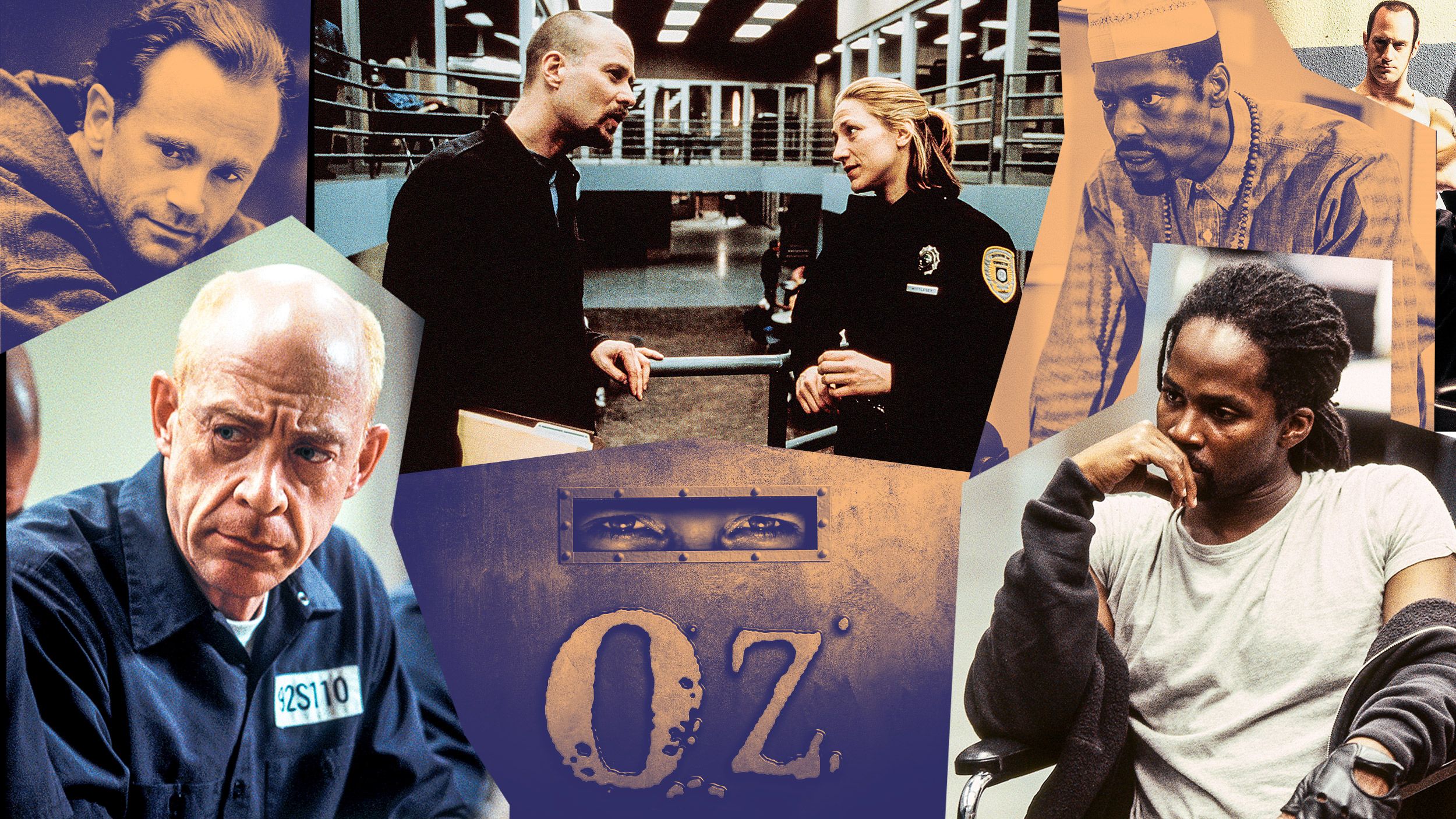 The Oswald maximum security penitentiary, nicknamed OZ, hosts a particular program. The most deserving prisoners are placed in a special wing, with cells made entirely of glass. It should help rehabilitate prisoners, in theory.
This extremely raw and violent series presents the reality of a maximum security prison without filters. If you are imagining Orange is the new Black for men, I'm sorry but you're wrong. Oz makes you shiver in front of the inevitable destructive spiral that the protagonists face. There is no redemption in OZ.
A Japanese university student decides to join a club to change his boring life and get out of his four and a half tatami room.
Repeat ten, add all the madness you can imagine. Here is the recipe for this anime, one of the strangest and most experimental I have ever approached. It is not only the graphic style or the story that repeats itself in a sort of temporal loop, in which only the club chosen by the protagonist changes. They are the themes, the dialogues so fast as to force you to pause the episode to read the subtitles, the characters with neither head nor tail and the obvious price inflation problems of the old fortune teller episode after episode. Everything makes this cartoon a unique experience, on the verge of hallucination.
To be taken absolutely in small doses, but to see.
10. Undone (Amazon Prime)
And speaking of hallucinations, perhaps, Undone. Explaining what this series is is perhaps even more difficult than with the previous one. The premise seems simple: the protagonist discovers that she has strange powers following an accident. Led by her father's ghost, she must use them to solve the mystery of his death.
But it's not that simple. Alma, the protagonist, is afraid of these powers, hard to believe it, and even when she lets herself go into the spectator the doubt remains. It's all true? Or is it alone an illusion?