As announced in September of the 2020, IKEA has started a collaboration with Republic of Gamers to create furniture and furnishings dedicated to gamers.
The first fruits of the convergence of these two brands are now available on the Chinese market, e should arrive in the rest of the world by October 2021.
This first line matters a total of 30 products, each of which can be viewed in the dedicated gaming section of the IKEA website. As they are only available in China, all prices are shown in Yuan, which is worth around 13 euro cents.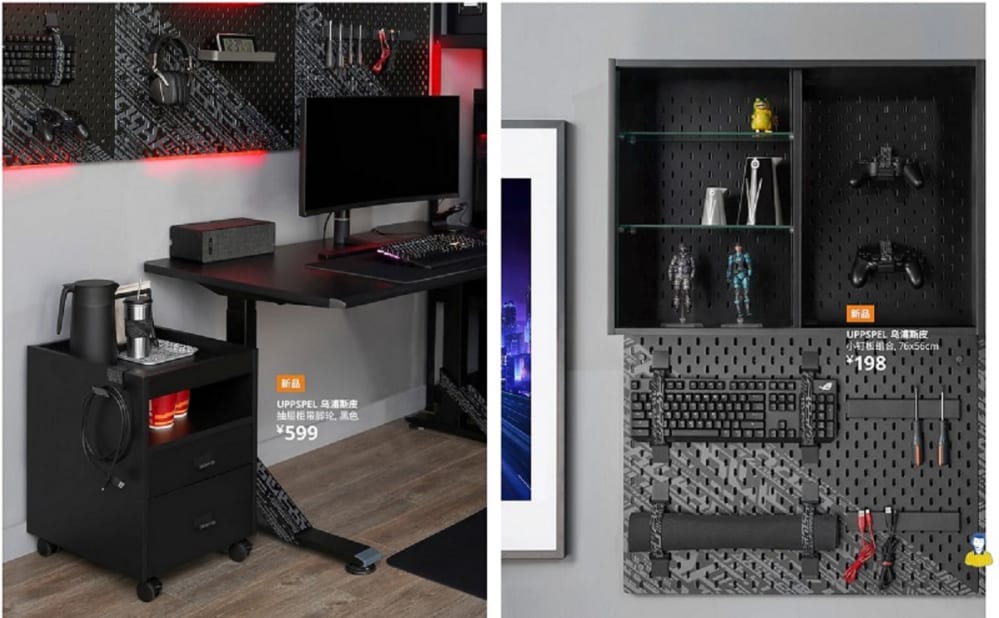 Even if it is therefore possible to make an estimate of the equivalent in euros of the prices shown, it is not possible to know exactly what the market prices will be once the products reach the old continent.
For the moment, the product line seems to combine Asus design with IKEA-like affordable prices. Western gamers just have to browse the catalog and wait for October.