In the night between 18 and 19 April Rockstar has made its entire catalog disappear from Steam. After about half an hour the titles were available again, including Midnight Club 2, which was removed in 2018. An hour later the title was gone again.
It was initially not clear what the reason for this inconvenience was. Just a few years ago the accident would have been immediately classified as a technical problem, but today the competition to Steam has become fiercer, and the hypothesis that Rockstar may have signed an exclusive agreement with another store it was plausible.
The PC Gamer site was the first to notice the disappearance of the titles, and confirmed it via the SteamDB database. This site tracks virtually every single movement on Steam, and for a few hours all Rockstar games were "Retired at publisher request", withdrawn at the publisher's request.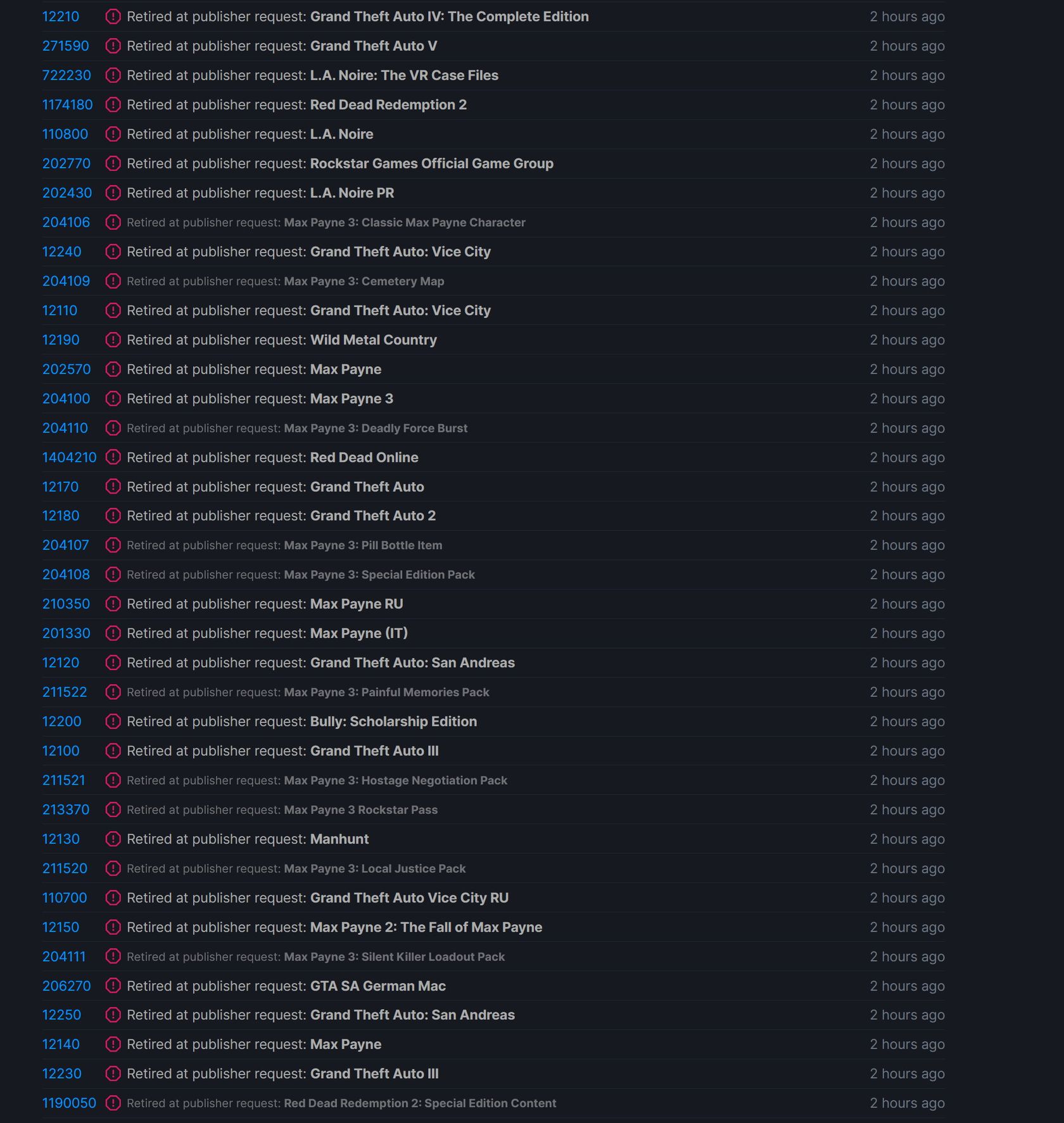 Ultimately, however, the real motivation behind this incident came to light. The brief appearance of the racing title dated 2003 was not the only result of the chaotic night.
Without any particular announcement, Rockstar has decided to update two games that came out almost ten years ago: LA Noire and Max Payne 3. Both now no longer support 32-bit versions, but to make up for it all DLCs of both titles are available for free for holders of the two titles. Details of the gifted content can be found on Rockstar site.
For Midnight Club 2 instead, it is confirmed that it was an error. Rockstar can no longer sell the game as it no longer has the license for the soundtrack.